How Ochsner Health has managed through the pandemic and downturn with equity at the center of their approach.

Author:
Elyse Rosenblum | Managing Director & Founder | LinkedIn | Twitter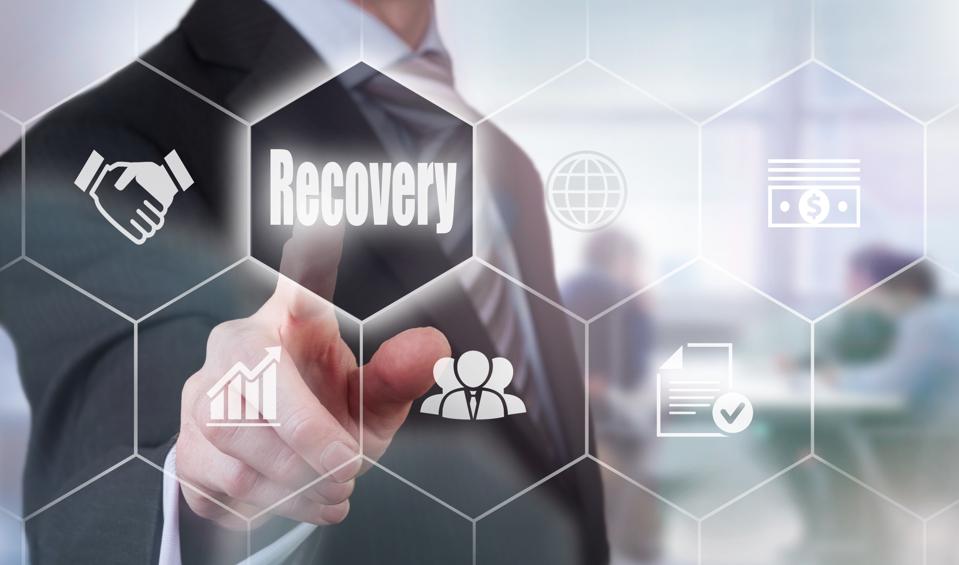 To document and shine a light on the rapid innovation we are seeing in support of workers and communities, Grads of Life is launching a new interview series – Innovating for the Future: Putting People First to Rebuild a Stronger Economy.
The first of these discussions was with Human Resources leaders from Ochsner Health, a network of over 140 hospitals and clinics across Louisiana and Mississippi, and the largest private employer in Louisiana. At Grads of Life, we have long admired Ochsner as a leading Opportunity Employer, and they have proven it more powerfully than ever as they have responded to the COVID-19 crisis. I had the chance to speak with Tracey Schiro, Senior Vice President of Risk Management and Chief Human Resources Officer, and Missy Sparks, Vice President of Talent Management and Workforce Development, about Ochsner's experience so far.
Here are three key takeaways about how Ochsner drives opportunity, equity and inclusion in their community, and how that has enabled them to remain resilient and flexible during these times.
1)    Creativity and innovation are critical amid crisis
Ochsner has not only been able to keep all its staff employed by redeploying talent from areas where demand has gone down to areas of the organization where demand has boomed, but it has also taken on additional workers being impacted by the economic crisis in the New Orleans market. Building on its strong workforce development track record, Ochsner has partnered with the New Orleans Career Center to quickly develop a free virtual training to upskill furloughed hospitality workers to become patient care technicians. This impressive innovation required Ochsner to very quickly assess the changing local economy and shifting demand both internally and externally, as well as identify the hospitality workers' existing transferable skills and design the four-week training to fill skill gaps. The first cohort was so successful that a second cohort is scheduled for July and they will continue to evolve training models to meet the future needs of the organization.
Ochsner has innovated its core operations as well to enable corporate staff to work from home, which is something Ochsner had been considering and was of course dramatically accelerated by COVID-19. The transition has sparked new ways of thinking about virtual working arrangements, and Ochsner is exploring whether some work-from-home options may continue in to the future. Surprising reinventions of old processes have also emerged. As Ochsner was looking to manage capacity at their hospitals, they shifted health screens for new staff to their urgent care centers, something they would not have thought to do but is in fact much more efficient and convenient for all parties.
"It's amazing how, when some of the silos come down and everyone is focused on one cause, how quickly things can move."
2)    Community partnerships support a diverse, resilient workforce
Ochsner is particularly strong in its Opportunity Employment practices around recruiting and sourcing Opportunity Talent – people traditionally overlooked by employers, like Opportunity Youth, individuals with disabilities, and formerly incarcerated individuals. Their goal is to reach those in at-risk communities and open pathways to new opportunities.
Through robust partnerships with community-based organizations, community colleges and government workforce agencies, Ochsner taps into local pools of Opportunity Talent for its entry-level roles. Critically, Ochsner does not stop there – they have clearly defined, supported pathways for entry-level talent to advance within the organization and in the healthcare field. Workforce development both into and up from the entry-level is a major priority for the HR team at Ochsner and is not slowing down amid the current crisis. Ochsner's leadership understands that, now more than ever, they have a major role to play to ensure that people in the communities they serve have opportunities to become economically stable and mobile.
"We recognize that the biggest barriers to somebody being able to advance their career is getting time away from work to do it, so how do we help them, while being employed, achieve that dream?"
3)    Values-driven leadership enables resilience and business sustainability
Ochsner's clearly defined and articulated values – like putting patients first and education for all – serve as guiding principles for its HR leadership. In practice, that means that ensuring all staff have the education and support they need to effectively deliver high-quality patient care is the HR team's North Star. And in remaining consistently focused on that highest-level objective, HR functions have the space to become creative and flexible in their approaches to supporting employees, which ultimately supports the entire organization – from patients to leadership.
As a result of their value-driven Opportunity Employment practices, Ochsner also sees powerful bottom-line benefits like improved retention and employee engagement. HR leaders like Missy and Tracey see investments in their employees' experiences as ultimately investments in the patient experience, which drives Ochsner's bottom line.
"We are very focused in our values, and that has driven a lot of what I've done as an HR leader in terms of how I support our organization."
I came out of my discussion with Tracey and Missy feeling inspired and hopeful, and I hope these highlights do the same for others. Opportunity Employers like Ochsner have always been critical to driving economic opportunity, stability, and mobility for all Americans, and their role is more important now than ever. I look forward to continuing this series of interviews to shine a light on the powerful work being done around the country to ensure that, as we rebuild our economy, it centers, supports and values the people that drive it.
This interview with Ochsner Health took place on May 14, 2020. The video version can be found here.
Ochsner Health is a system that delivers health to the people of Louisiana, Mississippi and the Gulf South with a mission to Serve, Heal, Lead, Educate and Innovate. Ochsner Health is a not-for-profit committed to giving back to the communities it serves through preventative screenings, health and wellness resources and partnerships with innovative organizations that share our vision. 
This blog post originally appeared on Grads of Life BrandVoice on Forbes here.