COVID-19 has exacerbated inequity, making corporate action to protect and support employees more important than ever.
Author:
Kelly Graham | Associate Director, Content | LinkedIn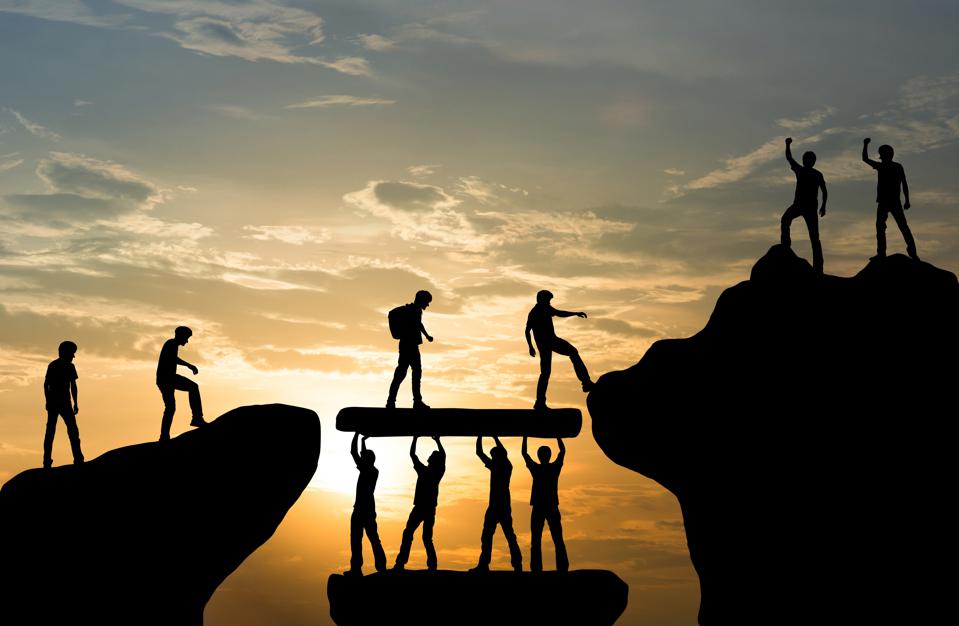 As we face the public health and economic repercussions of the COVID-19 crisis, it is increasingly apparent that financially vulnerable groups will disproportionately bear the most impact. This includes Opportunity Talent, those people traditionally overlooked by employers, such as Opportunity Youth, formerly incarcerated individuals, and people with disabilities.
The reality is that this is not just a short-term issue. COVID-19 threatens to widen the Opportunity Gap for Opportunity Talent both now and as we emerge from this crisis.
Opportunity Talent continuing to work
Frontline industries now hiring additional staff, such as grocery stores, delivery services and healthcare providers, are also common employers of Opportunity Talent.
Opportunity Talent who continue to work throughout the crisis are likely to be in roles that put them at increased risk of infection. Even as these jobs are holding communities together, workers continue to earn less than living wages, have limited career development opportunities and remain largely without access to paid-sick leave or health care.
This accelerates a cycle of income and health disparities as frontline workers must choose between unpaid self-isolation or continuing to go to work, exposing themselves to the virus and potentially spreading it. Additionally, if they do fall ill, long-standing fears of unaffordable medical bills become reality.
Of course, these inequities have always existed in our country, and the current crisis has brought us to a tipping point. The Opportunity Gap will widen rapidly and dramatically if Opportunity Talent continue to be under-valued, under-trained and under-protected.
Opportunity Talent facing unemployment
Since COVID-19 began its spread in the US, 16% of low-income workers are now unemployed, compared to 7% of high earners. Job losses are more likely to push Opportunity Talent into a dire situation more quickly, as they earned less before the crisis and are less likely to have savings or family who can support them financially.
The industries Opportunity Talent commonly work in – tourism, hospitality, and retail – are suffering as a result of lockdown measures. Subsequently, most Opportunity Talent working in these industries, many of whom tend to be people of color and women, have lost their jobs, worsening existing pay gaps and other inequities.
Opportunity Talent looking for work before the crisis
Already overlooked by employers before the crisis, Opportunity Talent will likely continue to struggle to be hired, especially as new waves of job seekers enter the market. This flood could push employers to revert to hiring practices with potential for bias such as recruiting by referral, or using a college degree as an indicator of a candidate's professionalism.
Even as some industries must hire rapidly and without much screening to meet increased demand, potentially meaning less chance to introduce bias, expedited training and onboarding can lead to Opportunity Talent not getting the support they need to be successful. In the long-term, this widens the Opportunity Gap as, without adequate training and support, Opportunity Talent are more likely to leave jobs quickly and miss out on chances for career development.
Opportunity Employers, COVID-19 and the Opportunity Gap
As the effects of COVID-19 have and will continue to impact Opportunity Talent and other low income groups disproportionately, employers have a unique opportunity to lead inclusive economic recovery that puts people first.
We're already seeing employers step up to put people first as they weather this crisis. Employers like Nordstrom and Patagonia have pay for their retail employees despite store closures. Employers like Kroger, Sysco, and Ochsner Health are innovating to help workers quickly gain skills to shift into new, in-demand industries and roles. This kind of creative leadership from the private sector is what we will need to mitigate the long-term economic impact of this crisis on the most vulnerable Americans.
Grads of Life has created a set of 3 Crisis Principles for Employers to guide employers in supporting their staff through the COVID-19 crisis. They consider how Opportunity Employers, those who use their role as an employer to promote economic inclusion, can best put people, their employees and their communities, first during this crisis.
Taking these steps now will help mitigate the economic impact of the virus and the widening of the Opportunity Gap. Otherwise, we risk allowing inequality – in both economics and public health – to take a stronger foothold.
This blog post originally appeared on Grads of Life BrandVoice on Forbes here.