Economic opportunity and racial justice are intrinsically linked, and employers have a significant role to play in advancing both.

Author:
Elyse Rosenblum | Managing Director & Founder | LinkedIn | Twitter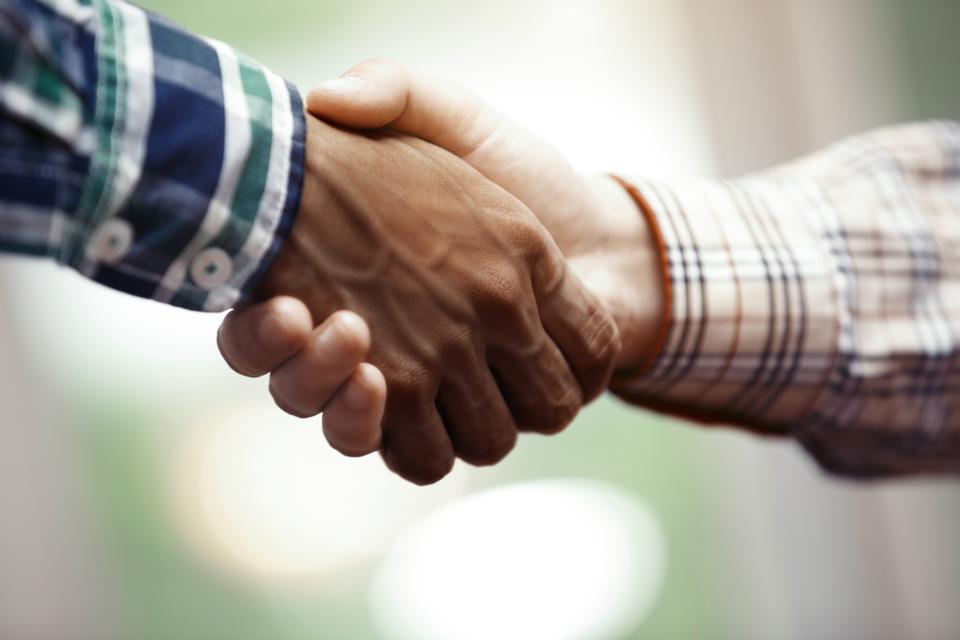 Recent events – including the demands for justice following the killing of George Floyd, and the disproportionate impact of COVID-19 on black and brown communities – have companies around the country reflecting more deeply than ever on racial injustice, and the role they can play in addressing it. At Grads of Life, we believe that ensuring equitable access to jobs and career advancement is the single most powerful way for the private sector to support greater racial justice in this country. We also know that building systems, processes, and cultures that support the equitable hiring, retention, and advancement of Black Americans is a complex process that requires diligence, investment, and candor.
There are myriad ways that employers, intentionally or unintentionally, may be limiting who gets in the door and who gets promoted at their companies. The newly-updated Opportunity Employment framework, which we refined in partnership with Talent Rewire, offers a road map for employers to examine their talent practices – from how they recruit to how they hire and advance people – and change them in order to increase economic opportunity and promote racial justice in America.
Our focus at Grads of Life is helping employers effectively hire, retain, and advance Opportunity Talent. We define Opportunity Talent broadly to include Opportunity Youth, justice-involved people, people with disabilities, and other groups who have been traditionally underemployed and economically marginalized. A commonality across Opportunity Talent is that they are disproportionately Black and brown. Racism has permeated every modern system such that Black, Indigenous, and people of color are more likely to have a disability, be incarcerated, and lack access to post-secondary education. These intersections between race and the key barriers that keep people disconnected from economic opportunity and mobility are impossible to ignore, and fuel the dramatic and persistent racial wealth gap in America.
Since we first codified the Opportunity Employment practices early last year, also in partnership with Talent Rewire and input from other experts at MIT Good Jobs Institute, the National Fund for Workforce Solutions, the Markle Foundation, Generation, and Opportunity@Work, the goal has been to help employers understand how to operationalize their values and promote economic justice through their employment practices. That goal remains, and with this update we have strengthened our point of view to make racial justice explicit in the definition of economic justice.
Over the last few months, we have sought expertise from leaders in racial equity to update the Opportunity Employment practices, clarifying how Opportunity Employment can enable employers to promote racial justice through their talent practices. Doing so has raised the bar for what it means to be an Opportunity Employer.
While many of the practices from our original codification remain in place, they are more specific and rigorous. There are also several new practices that, based on research and input from experts, we have identified as critical to building a truly equitable and inclusive organization. Together, the full set of Opportunity Employment practices outline how individual organizations can become stronger, and how employers can collectively, through their employment practices, drive economic and racial justice in America.
Employers hold the keys to jobs and economic opportunity, and they can leverage that power to become leaders in the ongoing work to create racial justice in America. Ensuring equitable access to jobs and career advancement is an urgent, constant, and nuanced work in progress for every organization. Our continued goal for the Opportunity Employment best practices is that they help employers make progress from wherever they are starting. We are using them ourselves at Grads of Life to review our own practices and identify areas for improvement.
Now is the time to be bold and unequivocal in condemning systemic racism in all its forms. For us, that means working relentlessly to ensure the employment system works to create economic mobility for those disproportionately Black, Indigenous, and people of color who have been marginalized from the economic mainstream. The business community has a major opportunity to lead us toward that reality by reimagining their talent systems and practices to center their most essential assets: their people and communities. To understand how you might get started, explore our updated Opportunity Employment principles and practices.
This blog post originally appeared on Grads of Life BrandVoice on Forbes here.