These five tips can help you deliver feedback in a way that builds trust, develops staff and increases retention without reinforcing stereotypes or harmful norms.
Authors:
Patrick Smith | Associate Director, Communications & Marketing | LinkedIn
Michael Baldwin | Manager, Training & Instructional Design | LinkedIn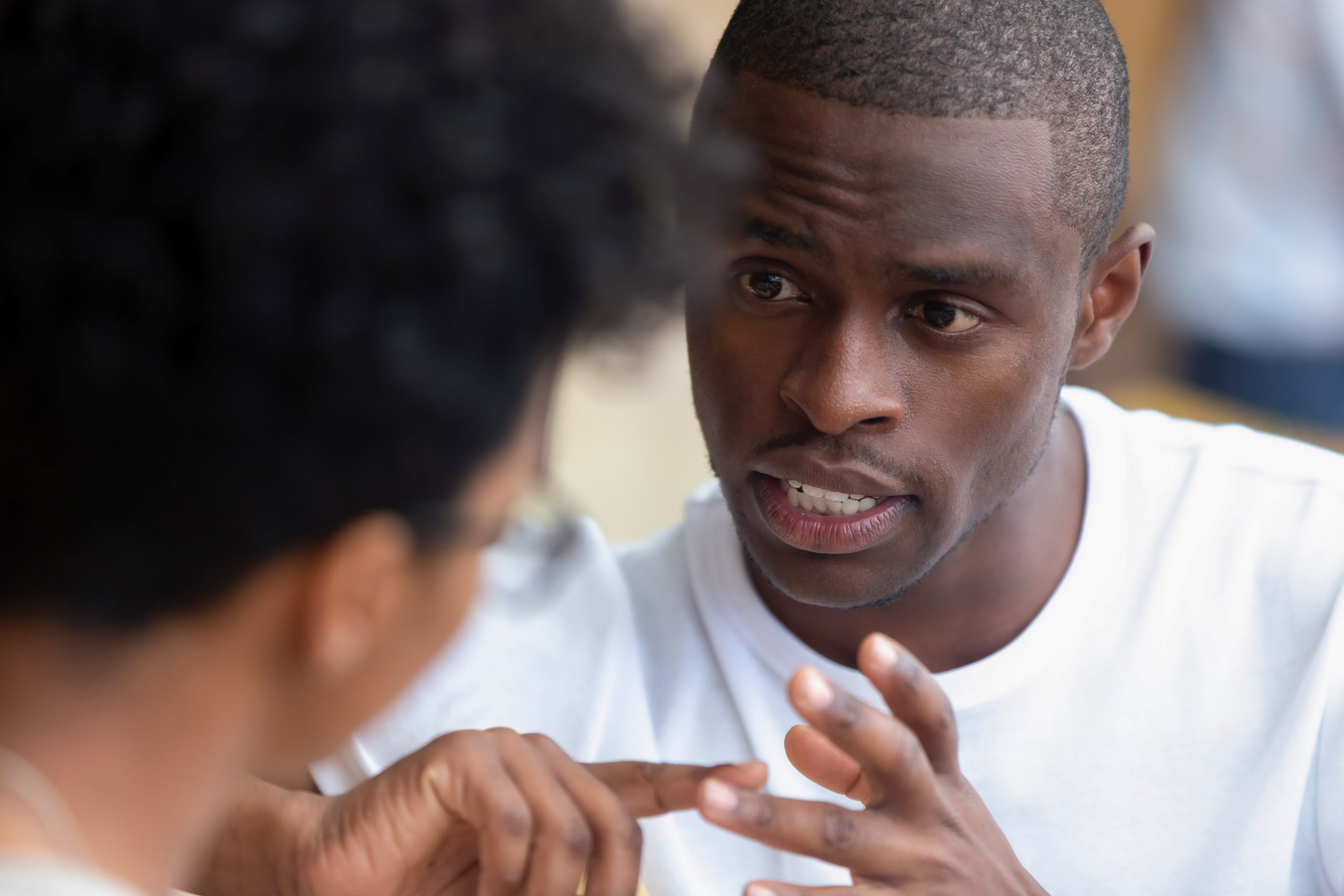 As the Great Resignation continues to have a ripple effect across corporate America, companies are clamoring to understand how to address high attrition rates and increase retention, especially among people of color.  
In a recent piece in Fortune, Grads of Life Managing Director Elyse Rosenblum shared how effective people managers are a major factor in driving increased retention for Black employees and employees of color. But what does it take to be an effective manager? At least part of the work is learning skills and methodologies to help structure feedback in a way that builds trust, empathy and understanding without reinforcing white supremacist norms. Here are five recommendations to help managers take on that work:    
1. Make feedback a regular, positive practice.  
In our work leading companywide and individual manager trainings, we often talk about the importance of scaffolding — that is, providing the necessary support for historically excluded candidates to thrive. Many leaders recognize upskilling and competency-based career pathing as part of that scaffolding, and these DEI actions absolutely have an important role to play. However, you may be overlooking an opportunity to incorporate scaffolding into your day-to-day practice through routine, balanced feedback.   
A ratio of six positive comments for every negative one has long been held as the gold standard for delivering feedback. While elements of the methodology behind this praise-to-criticism ratio have since been challenged, additional research confirms that higher positivity ratios are predictive of flourishing in individuals. We advise clients to think of the 6:1 ratio as less of a prescriptive rule and more of a guide.  
Additionally, by making a habit of capturing specific evidence of employees' strengths, and connecting weaknesses to gaps in knowledge and skills, as opposed to talents, you can mitigate bias in performance reviews and help increase retention in the process.    
2. Get clear about what is a growth area — and what is your own bias.  
There is a difference between constructive criticism intended to facilitate career growth and feedback that is steeped in white supremacist norms. As we know, many of our culture's prevailing ideas about professionalism are predicated on white, Western patterns of communication, dress and work style. Feedback for employees of color often aims to teach them to code-switch, or behave in a manner that perpetuates these norms. It's important to note that managers of color can also inadvertently be agents of white supremacy and it is on all of us to disrupt these practices. 
The emphasis should not be on assimilation but making room for the full breadth of cultural norms, behaviors and values. Empowering employees to bring their whole selves to work can help your direct reports feel valued and welcome, which can foster a strong sense of belonging, strengthen engagement and increase retention. 
3. Be willing to learn and ask questions. 
Regularly engaging in inquiry and discovery is a powerful way to preempt biased assumptions that might be associated with a piece of feedback. For example, when addressing an employee's consistent tardiness, it's advisable to start with inquiries around any challenges they might be experiencing that may be the source of the issue. This process can help you tailor the feedback, and potential solutions, in a mutually beneficial way.  
It's easy and even convenient for managers to directly provide critical feedback in an attempt to quickly address any shortcomings, but doing so without full background on the situation can foster distrust and at times disengagement. Ask questions and be willing to adapt your feedback accordingly. 
4. Engage with, and invest in, employee resource groups.
Employee resource groups create great opportunities for people of color, especially entry-level staff, to be themselves and share their stories in an uplifting way. They also give senior leaders the opportunity to learn directly from other employees' lived experiences, both in and outside of the workplace. Apart from sponsoring those groups, people leaders should attend those meetings, absorb and participate meaningfully. Cross-cultural learning helps to build richer relationships, which can in turn ground future feedback from a place of understanding, empathy and awareness.   
5. Create space for upward feedback. 
Upward feedback is a key component of increased retention and a characteristic of a healthy, productive workplace culture. In our experiences working with diverse talent, we have observed that lack of feedback from direct reports generally stems from a sense of intimidation. Direct reports may place a high premium on the role of leadership and may not feel empowered to give upward feedback to the person who holds a more senior title. In fact, there have been instances where we have each negatively impacted a young employee's ability to share feedback and were unaware. After those experiences, thanks to honest feedback, we realized that we had to be more intentional about creating the conditions for constructive criticism. Otherwise, we would be allowing the problems arising from our management style to snowball.  
To mitigate this "snowball effect" on your own teams,  be open to receiving feedback. Encourage it through different channels, both open and anonymous. Resist the urge to be defensive. This enables a 360-degree feedback culture that empowers talent at all levels to receive and provide feedback to their colleagues. When information can be easily exchanged without the fear of retaliation, learning takes place. To that end, when an insensitive statement, comment or action has been made, acknowledge the impact of harm done as opposed to defending the intent of the action. Listen to your team and have the confidence to model owning your mistakes. 
Improving your culture around feedback is a two-way process that requires much iteration. But when facilitated properly, it has the potential to drive an inclusive workplace. The work is not simple, but Grads of Life diversity consultants can equip you and your organization with the tools, strategies and mindsets to achieve success.