Elyse Rosenblum explores the Biden Administration's opportunity for robust public-private partnership to drive an equitable economic recovery.

Author:
Elyse Rosenblum | Managing Director & Founder | LinkedIn | Twitter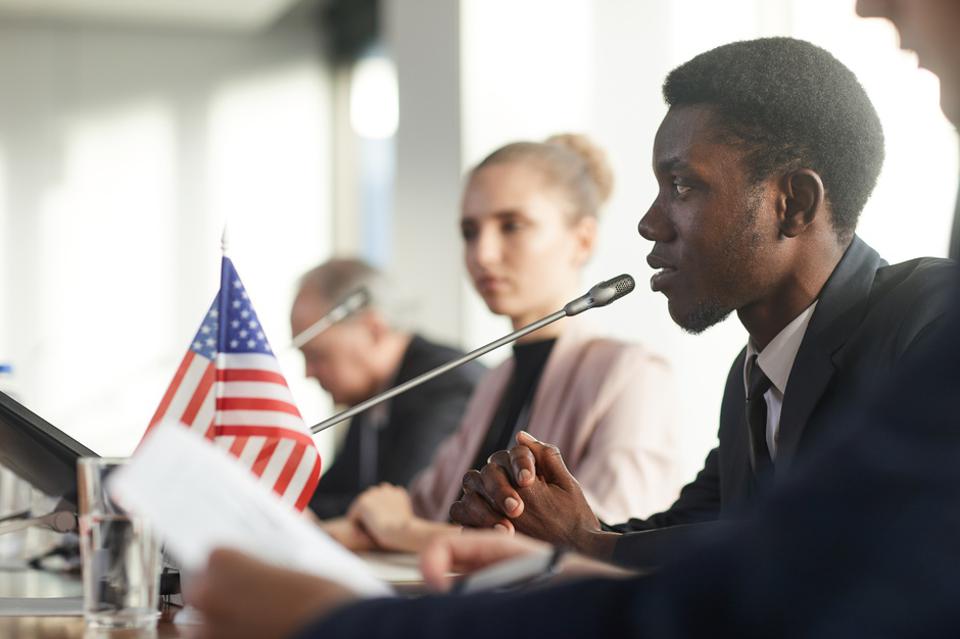 With the passage of the stimulus bill this week, the Biden administration has achieved one of their biggest priorities around driving an equitable economic recovery. The administration also recognizes that we have a long way to go, particularly for low-income workers and workers of color, as they stressed following last week's stronger-than expected jobs report. While there are exciting long-term plans in motion, like Biden's infrastructure plan, the administration must do everything it can now to quickly help unemployed Americans – who are disproportionately people of color – access economic opportunity and mobility.
While that task is daunting, there is a bright spot: the private sector has taken on a significant leadership role in building a more inclusive economy over the last year. In just the last six months, at least three new corporate efforts to drive racial equity through employment have emerged – including the OneTen Coalition, the BRT's new diversity, equity and inclusion initiative, and the World Economic Forum Partnering for Racial Justice in Business Initiative. The Biden administration now has an opportunity: partner with the private sector to accelerate the shift toward an inclusive economy.
A good place to start is learning from prior successes. There are historical examples of public-private partnerships that have driven strong employment outcomes for vulnerable Americans. After the Welfare Reform Act in 1996, which resulted in millions of families losing critical benefits, five major companies including Lowe's and UPS created the Welfare to Work Partnership (WTWP) and changed their employment practices to accelerate hiring of former welfare recipients. Ultimately, the WTWP grew to over 10,000 companies and led to the hiring of over 400,000 former welfare recipients, and for many companies permanent changes in their hiring practices – a powerful outcome with multi-generational impact.
Here are three specific actions the new administration should take to pursue a similar strategy fit for today's context.
1. A Call to Action from the President
In 1997, President Clinton's call to action drove employers to join the WTWP. President Biden can similarly accelerate change by calling on businesses to reimagine their practices to drive equity through the economic recovery. After the 2008 recession, employers inflated degree requirements in their job postings, excluding 75% of Black and 80% of Latinx applicants consistently for over a decade. To prevent another rise in inequality, the President should use his platform to encourage all businesses to eliminate unnecessary degree requirements and other employment and advancement barriers.
2. Create financial incentives for businesses to adopt inclusive employment practices
The WTWP incentivized companies to hire former welfare recipients via tax credits. Today, we need to go beyond tax credits for hiring. With 53 million Americans in low-wage roles facing less than 50% likelihood of ever moving to higher-wage work, we must incentivize corporate practices that enable economic stability and mobility. The clearest way is to create subsidies for training programs and work based experiences that establish industry onramps for nondegree-holding job seekers and growth opportunities for low-income workers. The federal government should leverage research-backed standards to educate employers on equitable and inclusive employment practices and require that employers meet a certain threshold – like paying living wages and establishing clear career paths – to access subsidies.
3. Create a technical assistance fund for workforce equity and inclusion experts to partner with business
One successful feature of the WTWP was the technical assistance available to employers to support them in adapting their employment practices. Today, there are dozens of organizations that specialize in building inclusive and equitable workplaces. Companies need these experts to help them identify and implement evidence-based solutions, especially as research shows that traditional corporate approaches to diversity do not work. The federal government should create a fund to invest in these workforce experts to scale inclusive employment. Workforce intermediaries would be able to access this funding by proving their success in driving equity within their clients' operations.
Policymakers may argue that employers alone should pay for resources related to talent acquisition, training and advancement but making it easy for companies to adapt is necessary to accelerate change at scale. The magnitude of our current challenges necessitates that government play a significant role.
The administration is already on the right track, with efforts to model inclusive employment practices at Federal agencies, as demonstrated by this recent guidance from the Office of Budget and Management and the signing of Executive Orders like this one on advancing racial equity.
But being a role model is not enough. The federal government must actively mobilize and fuel what is already happening in the private sector in order to drive an economic recovery that truly builds back to a better, more inclusive and equitable version of America.