Exploring how Opportunity Employers responded to COVID-19.
Author:
Elyse Rosenblum | Managing Director & Founder | LinkedIn | Twitter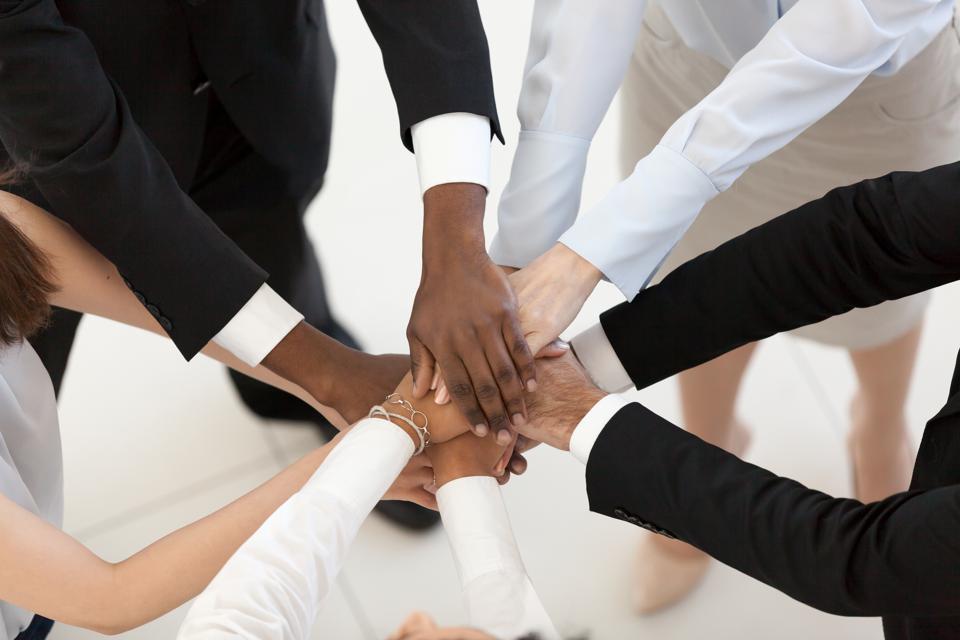 A Moment for Leadership
To weather COVID-19 and its far-reaching consequences, businesses must find new levels of ingenuity, agility and compassion. During this period of crisis, inequality is being exacerbated and we must remain committed to identifying potentially threatening situations facing employees.
Building a more resilient future relies on making smart and ethical choices as an equity-focused Opportunity Employer, to survive now – and thrive in future.
The way employers choose to navigate the effects of the virus will be remembered. We are already seeing the creation of trackers outlining which companies and organizations have responded poorly – or exceptionally well – to the crisis. These lists could have a sizable impact on brand perception. Being included on a list of brands 'getting it right' could have a long lasting impact.
At Grads of Life, we encourage employers to leverage their unique position of leadership in this moment to support their most vulnerable employees and community members. Companies who help mitigate, rather than perpetuate, economic inequality in this moment will see greater employee and consumer loyalty in the future.
Opportunity Employment in Action
There are several ways to take action now.
Employers should start by supporting the frontline employees who are emerging as unexpected heroes during COVID-19. Many of these employees are Opportunity Talent – people who are often excluded by traditional employment practices. It is essential to provide these frontline workers with livable wages and paid sick and family leave during this time. Recognition for these heroes is also critical and can be done simply through gratitude from management or through professional development opportunities.
For sectors dealing with increased consumer demand, the rapid restructuring of hiring processes holds lessons and promise for how employers can successfully rebuild in the future. Companies such as Walmart have condensed hiring practices to recruit without the need to meet potential employees in person. Long hiring cycles can prove a barrier to employment for Opportunity Talent as well as a pain point for employers, and the contraction we are now seeing could lead to more efficiency and inclusion if sustained in the future.
This said, if new technologies such as Zoom are being used to conduct interviews, it is worth factoring in the potential of unconscious bias and proactively working to eliminate this through adequate training of hiring managers and structured, consistent interview questions.
Agility Now for Future Strength
According to The Economist, many chief executives and corporate strategists are looking at the post COVID-19 world and seeing acceleration above all else. Things are moving quickly due to necessity and they will continue to do so. Firms able to pivot, change and adapt will be best placed to endure hardships and respond to opportunities.
As Senior Forbes Contributor Steve Denning points out, organizational agility will be key in beating Coronavirus. However, while the majority of CEOs cite agility as an aspiration, very few carry through. Now is the time to fully commit to agile working practices that put inclusivity first.
In the weeks and months ahead, employers should begin to consider how they will maintain this immediate employee-focus in the medium and longer terms.
Our Six Opportunity Employment Principles create a practical framework for organizations seeking to prioritize both employee well-being and continued business value. From the respect and inclusion that drives employee ownership and motivation, to family-sustaining wages and benefits that not only improve retention but also provide a livelihood and recognition of the value workers create.
By being intentional about human capital practices now, a future can be created – with every employer an Opportunity Employer – that benefits from diverse workforce, inclusive practices, and stronger, robust businesses.
This blog post originally appeared on Grads of Life BrandVoice on Forbes here.