Leaders of Year Up and Grads of Life, Gerald Chertavian and Elyse Rosenblum, reflect on the power of advancing racial equity through employment.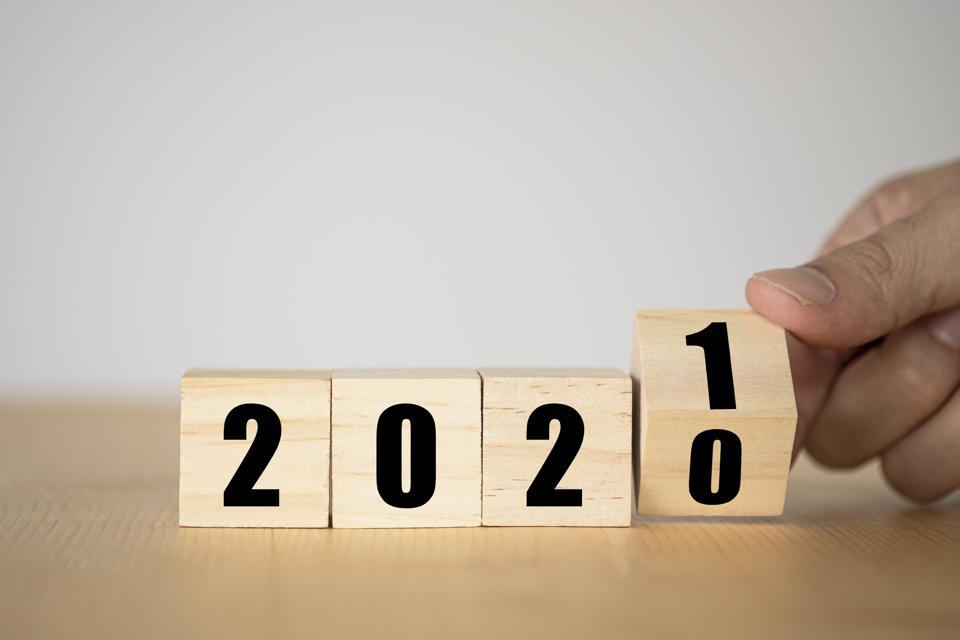 This year, our country has reckoned with racial injustice at an unprecedented scale, recognizing that barriers built by systemic racism—from your zip code to your SAT score—prevent millions of people from reaching their full potential. The data are clear: Black people and white people live in two different Americas.
Black Americans face a long history of disconnection from the mainstream economy and workforce, and the disparities in education and employment are stark. Black students have the lowest graduation rates from public high schools compared to Hispanic and white students. Black Americans are about half as likely to have a college degree as white Americans; only 22.8% of Black Americans have a four-year college degree. It's unsurprising, then, with degree requirements as a standard in corporate America, that Black employment is concentrated in low-paying jobs. These divisions and inequities have persisted for decades, and the COVID-19 pandemic has only exacerbated these problems. According to the U.S. Bureau of Labor, while 5.9% of white Americans are currently unemployed, the unemployment rate for Black Americans is nearly double, at 10.3%.
With this grim reality before us, it's more important than ever that we be intentionally anti-racist in our work as business leaders and ensure that every facet of our work—particularly around hiring and employment practices—acknowledge these systems and actively become more inclusive and equitable. It's time for business leaders to put rhetoric into action and hold each other accountable to make meaningful progress.
OneTen, announced late last week, marks a monumental, unprecedented commitment from some of the nation's largest companies. This work is poised to set a new standard in America, providing economic opportunity, social mobility, and family-sustaining wages to a million Black Americans over the next ten years. The plan is for these leading companies to take a hard look at their employment practices—from job requirements to wages and advancement—and prioritize skills, equity, and inclusion.
By centering anti-racism in intentional employment practices, and making bold changes that reimagine the status quo, American companies can advance racial justice and their bottom lines. One way to do this: accessing overlooked and untapped talent by prioritizing skills over degrees. Ginni Rometty, Executive Chairman of IBM and founding member of OneTen, has noted that these unnecessary requirements represent "structural barriers" to opportunity.
We know that a four-year degree isn't necessary for most jobs, and that this requirement has become a barrier for many talented individuals who lack access. Degrees are not a guarantee of intelligence or capability, but rather a proxy. When companies require degrees, they are missing out on skilled talent by excluding over 77% of Black Americans. At the same time, they're paying a premium for employees that studies have shown are no more productive than people without degrees.
It's not enough to get qualified folks in the door—the work doesn't stop there. Employment practices, particularly around retention and advancement, must be reimagined with inclusivity at their core. "It's about changing hiring practices, then putting in practices to promote people that come in this way," said Rometty in a recent interview on CNN. Clearly defining career pathways from the entry-level, paying family-sustaining wages, and connecting people to professional mentors are all ways to ensure this work creates economic opportunity and enables economic mobility for Black Americans.
Let's be clear: creating more pathways to opportunity, particularly for Black Americans, will open more doors for all groups that have been under-represented. By leveling the playing field, we will create a more equitable, just workforce for all. This work isn't philanthropy. It is an economic necessity—for businesses and for our country as a whole.
This effort is just one component of the complex work we have before us to dismantle these oppressive systems. To make a substantive impact, this work will take all of us committing to and centering anti-racism in our mindset, and our actions. OneTen is a landmark effort—but this work is only just beginning. To move your business and our economy forward, explore how you can get involved with OneTen and leverage tools like Grads of Life's Opportunity Navigator to identify the areas where you can start to make important changes. Last week was a huge milestone in the inclusive employer movement, marking a newfound commitment to creating a more just and equitable workforce. Now, let's roll up our sleeves and get to work.
This blog post originally appeared on Grads of Life BrandVoice on Forbes here.