As we celebrate Black History Month, it is important to reflect on entrenched systemic racism & how inclusive hiring can help change that to build a more just nation.


Authors:
Richard Dubuisson | Senior Director, Peer Learning Community Training & Instructional Design | LinkedIn
Philip Price | Director, Peer Learning Community | LinkedIn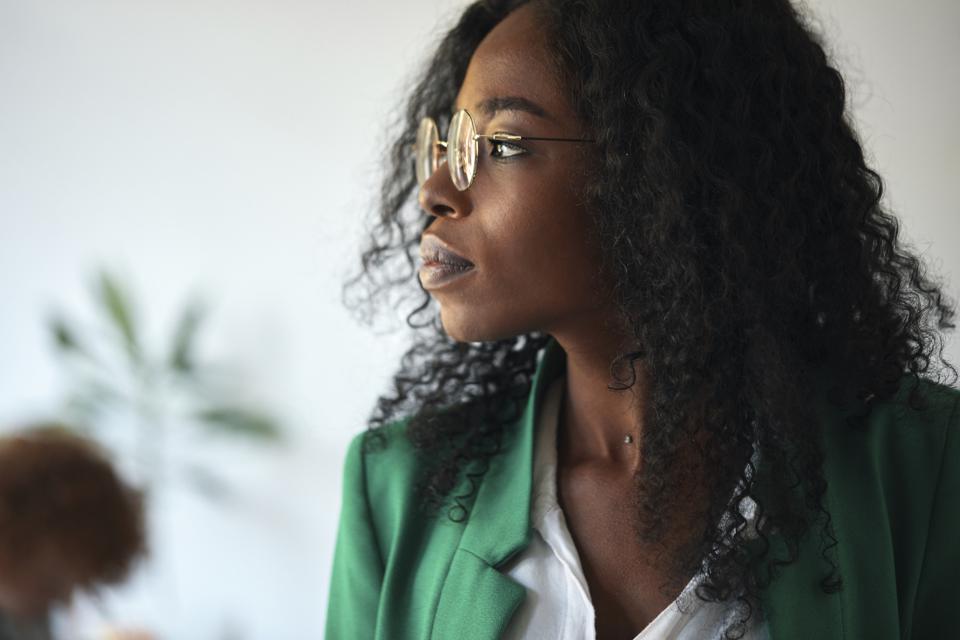 The multiple crises of 2020 reminded us that the ideals of racial and economic justice in America are still a work in progress. For example:
·       As a result of COVID-19, Native Americans, Latinx Americans and Black Americans have died at 2.6x, 2.8x and 2.8x the rate of white Americans.
·       The unemployment rate in October 2020 was 6% for white Americans, 10.8% for Black Americans and 8.8% for Latinx Americans.
·       In the fourth quarter of 2020, median weekly earnings for people working full time were $1,007 for white Americans, $792 for Black Americans and $742 for Latinx Americans.
These disparities by race exist in nearly any aspect of life we choose to measure, and these systemic inequalities have been generations in the making. Outlined below are two, of many, spheres of American life where systemic racism has had a multi-generational impact.
Housing and Family Wealth: The process of redlining started in the 1930's – denying access to loans based on the race of the borrower prevented Black families from buying homes, which is one of the primary ways that families can build generational wealth. The result? Today the average white family has 10x the wealth of the average Black family.
School Segregation and Funding: We still feel the effects of our shared legacy of race-based school segregation. The policy of using local property taxes to fund public schools means that wealthier districts spend more per student than poor districts. For example, the wealthy city of Greenwich, CT, spends nearly $6000/year/student more than the poor, neighboring city of Bridgeport, CT. These funding disparities mean that students in poorer districts, in which students of color are over-represented, have fewer opportunities to take advanced placement courses, and have fewer extra-curricular activities, guidance counselors, and academic supports. The result of our inequitable school system is that fewer students of color graduate from college, leading to lifelong employment and wage disparities.
If we were to investigate various disparate sectors in the country, such as health outcomes, average prison sentences, access to green spaces, and/or exposure to toxic substances, we would see the same patterns of racial inequity play out over and over again in the data. Systemic racism is real, it is measurable, and it impacts all of us. Citibank estimates that systemic racism cost the US economy $16 trillion from 2000-2020. The impact on individuals' lost potential, communities' health and vibrancy is almost unfathomable.
One of the things that makes systemic racism so hard to address is the fact that no single person or entity is responsible for all our society's policies, and the impacts of these policies over time. Consequently, it is up to all of us to work within our spheres of influence to make America a more equitable society. So, how can businesses leverage their powerful influence to help make America more equitable?
Businesses have a major opportunity to drive equity through employment. By redesigning their talent systems to increase access and opportunity for Black, Native American, and Latinx people, they can lead us toward a more equitable society. The list below outlines best practices companies you can implement at each stage of your talent acquisition and management system to become more equitable and inclusive.
Talent Sourcing: Building robust and long-term partnerships with educational and workforce organizations that serve large numbers of BIPOC people (Black, Indigenous and People of Color) ensures a consistent pipeline of talent from these communities.
Hiring: Removing names from resumes during the review process, developing and using standardized interview rubrics, and having diverse representation on hiring committees are all ways to limit the impacts of unconscious bias and drive more equitable hiring.
Onboarding: Effective onboarding that helps BIPOC employees build strong personal and professional relationships across the organization goes a long way for fostering an inclusive culture.
Wages and Benefits: Family sustaining wages and benefits and consistent scheduling are critical for all employees, especially low-income employees of color, to be successful and to reduce burden on their families.
Ongoing Training: Investing in on-the-job training and upskilling for all team members enables employees to grow in their careers and become upwardly mobile.
Mentoring: Mentoring programs for BIPOC employees ensures that these team members have the guidance, advocacy, and access to leadership that they need to successfully navigate their careers.
Evaluation: Standardized competency-based rubrics for all roles in the company allows for equitable assessment of employees while offering clarity for how team members can build their competencies over time.
·       Retention and Advancement: Tracking retention and advancement rates by race, as well as general racial diversity of teams, and ensuring managers are accountable for these metrics is a powerful way to operationalize a commitment to equity.
2020 was a stark reminder for all of us that racial equity and social justice are still a work in progress in America. Let's make 2021 the year that companies take the lead in promoting economic justice through employment so that we can look back in February 2022 to celebrate the ways we moved our country forward, together.
This blog post originally appeared on Grads of Life BrandVoice on Forbes here.