Inclusive employment must be a central part of the growing movement for purpose-driven business.
Author:
Elyse Rosenblum | Managing Director & Founder | LinkedIn | Twitter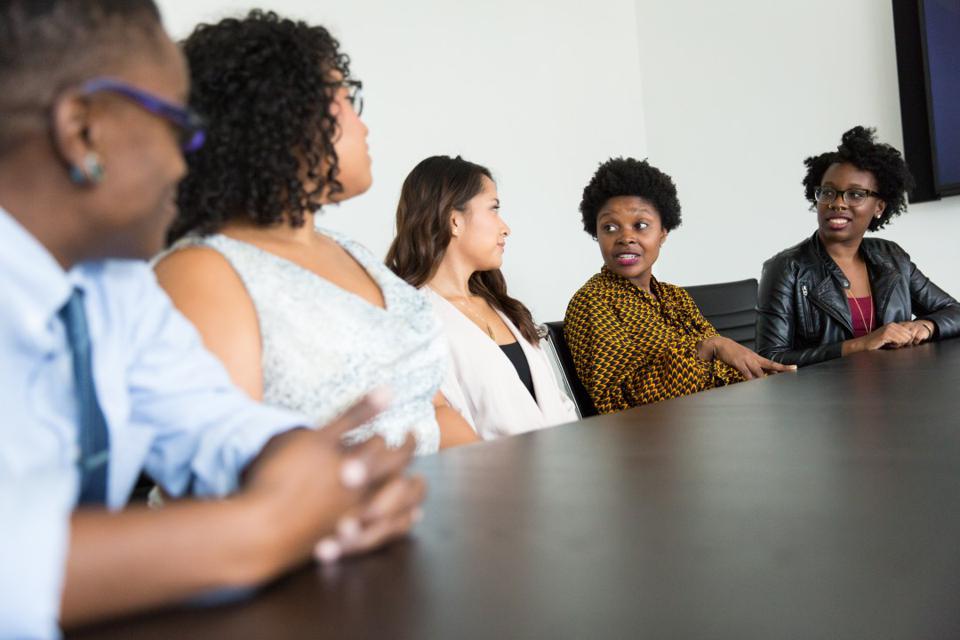 There has been a fundamental shift in the role of corporate enterprise towards making a positive social impact and reflecting the communities in which they operate – and this momentum is building. Last year, the Business Roundtable issued the Statement on the Purpose of a Corporation, signed by more than 180 CEOs of US companies, announcing a commitment to operate in ways that benefit all stakeholders, not just shareholders. Of particular importance to us at Grads of Life the statement explains that companies should focus on fair compensation and benefits, and investment in ongoing training and education, so employees can thrive in a changing economy. It also sets out a firm commitment to diversity, equity and inclusion. We could not agree more with these priorities and would add another: creating an inclusive talent pipeline so everyone has access to opportunity.
Tackling the Opportunity Gap
At Grads of Life, we help employers build and implement inclusive talent strategies that ensure everyone has access to economic opportunity, stability and mobility. By tackling the 'Opportunity Gap', organizations can simultaneously support positive social change and be at the leading edge of massive demographic shifts underway in the US. These shifts include an aging population and growing racial and ethnic diversity. Intentionally prioritizing inclusivity in recruiting, hiring, retention and advancement practices and actively driving diversity is a concrete way of differentiating, driving purpose, creating stronger communities and ensuring your talent pipeline is fit for the future.
Value to business
Grads of Life is engaged with a growing number of leading organizations eager to gain access to Opportunity Talent. These include individuals from traditionally overlooked talent pools such as Opportunity Youth (16-24 year-olds who are not in school or working), individuals with disabilities, veterans, and formerly incarcerated individuals, all of whom seek economic stability through employment.We do this by helping them adopt Opportunity Employment practices, strategic investments that build diverse entry-level and frontline talent pipelines, support retention and productivity, and often lead to improved morale and performance.
There are many bottom-line benefits to business of evolving their recruiting, hiring and retention practices to be inclusive of Opportunity Talent:
●   Reduced time to hire
●   Improved interview-to-hire ratios
●   Enhanced productivity
●   Stronger employee engagement
●   Improved retention
●   Greater diversity of thought in the workplace which feeds innovation.
Becoming an Opportunity Employer
Today, leading Opportunity Employers are delivering purpose by creating inclusive talent practices which future proof their workforce. The Opportunity Navigator assessment tool is a great place to begin your journey, allowing you to fully understand the current state-of-play in your organization, where the gaps are, and what to prioritize.
The tool is based on research-based best practice, guided by the following six Opportunity Employment Principles:
A Commitment to Inclusion and Respect
A commitment to inclusion and respect is a critical part of being an Opportunity Employer, and can manifest in many ways. Ensuring your entry-level and frontline employees have a sense of ownership and purpose in their work, gathering feedback, and cultivating diverse leadership are a few ways to make this commitment a reality.
A Data-Driven Opportunity Employment Strategy
In business, what matters gets measured. In order to be an effective and responsible Opportunity Employer, it is important to establish clear metrics of success for your Opportunity Employment strategies, hold people accountable, and incorporate insights for continuous improvement.
Proactive and Intentional Recruitment of Opportunity Talent
Opportunity Employers go beyond traditional recruiting methods to seek out talent that may otherwise go unnoticed. Understanding how your company can effectively connect with Opportunity Talent will help you develop a strong pipeline.
Minimized Barriers to Accessing Entry-Level and Frontline Roles
Many common hiring practices can act as barriers for Opportunity Talent and limit your candidate pool. Taking steps to remove bias and focus on skills over credentials in your job postings, applications, and interview processes can help prevent screening out Opportunity Talent who may be right for the job.
Family-Sustaining Wages and Benefits for All Employees
Providing your entry-level and frontline employees with access to important benefits that can set them up for success on the job is a powerful way to improve retention at your company. These benefits range from access to paid leave to transportation assistance.
Systems That Support On-The-Job Success and Ongoing Professional Development
The support an entry-level or frontline employee receives can make or break a work experience. Building systems for effective onboarding and development can help employees reach their full potential and create pipelines for other roles at your company.
If you would like to understand more about the steps involved in becoming an Opportunity Employer or to access support in enhancing your organization's talent strategy, please don't hesitate to get in touch.
This blog post originally appeared on Grads of Life BrandVoice on Forbes here.