Achieving pay equity is fundamental to driving a more equitable and inclusive labor market, but it can be more complicated than it seems.

Author:
Krysta Sadowski | Director, Advisory Services | LinkedIn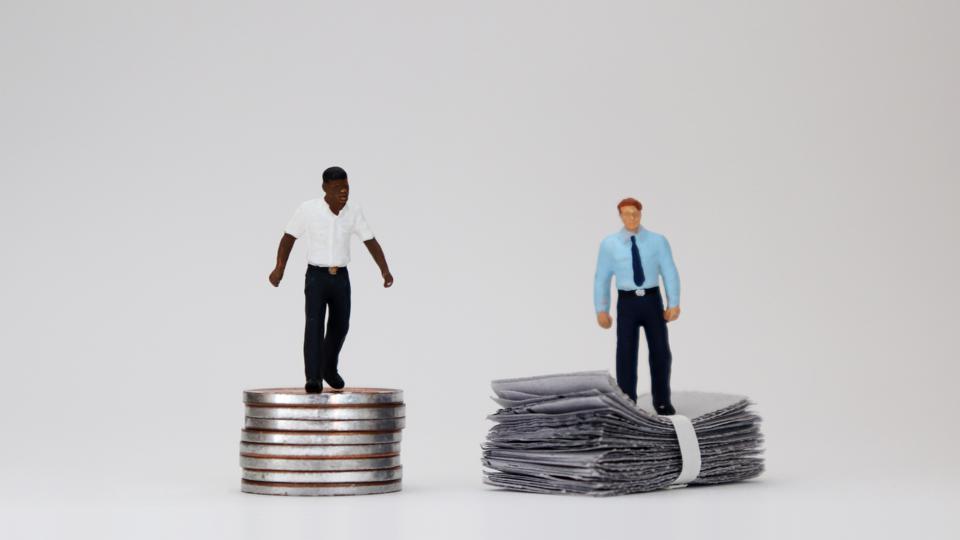 We all know we need to "measure what matters" and we say we are committed to racial and gender equity. And yet, so few companies conduct regular pay equity assessments even though women are only making 82 cents on the dollar compared to men, and Black women are making a glaringly lower rate of 62 cents on the dollar compared to White men in the US. Yikes!
Is your company contributing to this problem? From our experience, many companies cannot answer this question with certainty; and when they don't know, they are almost always part of the problem.
It's 2020… How is this Even Still Happening?
The ugly truth is that despite good intentions and company equity statements, conscious and unconscious bias combine with systemic racism and sexism to create pay inequities. The longer they go unchecked, the more the problems compound.
While some of the wage gap cited above results from women and Black, Indigenous, and people of color (BIPOC) being over-represented in lower wage jobs and under-represented in higher wage jobs, companies that pay people different amounts for the exact same job at the same experience and performance level also contribute to racial and gender wage gaps.
Pay equity is determined at the nexus of your recruiting, performance review, compensation, and promotion systems. In each of these systems, you have multiple people making numerous decisions that all affect someone's pay. What are the odds that all those decisions are consistent and unbiased? Our experience tells us they are very low.
It's easy to fall into the trap of assuming only "bad companies" perpetuate pay inequity. However, the forces contributing to pay inequity can be so insidious that they can go unchecked in even the most socially conscious companies. In fact, a recent study found that even parents who pay their children for doing chores pay boys more than twice as much as girls (averaging $13.80 vs. $6.71). If we don't have pay equity within families, imagine what can happen in corporate situations, large or small.
Good intentions do not always equal good results. To understand and address inequities in pay systems, we must go beyond good intentions by taking a sound data-driven approach.
But is the Juice Really Worth the Squeeze?
Yes! The benefits gained from avoiding and correcting inequities are substantial, and the cost of inaction is high. If you have inequities in your pay system, they will undermine all the other good work you are doing around equity, culture, and employee engagement. Pay communicates to your employees how they are valued; and pay inequities violate our sense of fairness. When inequities become known, or even if they are just rumored to exist, trust is damaged, and it is difficult to repair. This negatively impacts a company's brand and its ability to recruit, engage, and retain top talent. The good news is that achieving pay equity can have very positive impacts on these same areas. Consequently, not only is achieving pay equity the right thing to do, it is also the smart thing to do for your bottom line.
So, What's Needed to Achieve Pay Equity?
1.    Gain Executive Commitment: Given the importance and intersectional nature of pay equity, support from the top is critical.
2.    Develop a Compensation Philosophy: This statement describes why a company pays the way it does. It should be developed from your company's mission, values, and strategy, and it should explicitly articulate your company's commitment to pay equity and the values underlying your pay system. This is a critical tool for aligning the many systems, people, and processes that ultimately impact how your company pays its people.
3.    Conduct Pay Equity Assessments Annually: That's right, you need to do this every year to catch and correct inequities as they arise. You are running blind without it, and there is simply no other way to find and correct the root causes of pay problems without good data. If you don't regularly assess whether you actually have pay equity, your stated values and equity commitments quickly become false advertising.
4.    Get Women and BIPOC in the Room: Our experience has shown that without multiple women and BIPOC involved in discussions about hiring, promotions, and salary increases, true equity can never be achieved. Everyone has unconscious biases; the more diverse the perspectives are in the room, the more likely those biases will be mitigated in compensation decisions.
5.    Stay Vigilant:  Achieving pay equity is not a one-and-done activity (bummer, we know!). With each new hire, promotion, or pay raise, pay equity can be challenged. It takes consistent and persistent attention to maintain pay equity. Someone in your organization needs to be given responsibility for maintaining pay equity and leadership needs to be held accountable for the results.
Pay equity assessments can help companies see deep inside themselves. Like preventative health screenings, regular assessments can identify problems and their sources before they cause serious lasting damage. They can also affirm the strength of your company's systems, validating that companies are acting in alignment with their highest values. As we face growing inequity in the United States, ensuring equitable compensation is one of the most powerful ways employers can lead us toward a more inclusive and just economy.
This blog post originally appeared on Grads of Life BrandVoice on Forbes here.