Equity investors have a unique opportunity to drive inclusive employment at scale.

Author:
Rya Conrad-Bradshaw | Senior Director, Advisory Services & Business Lead | LinkedIn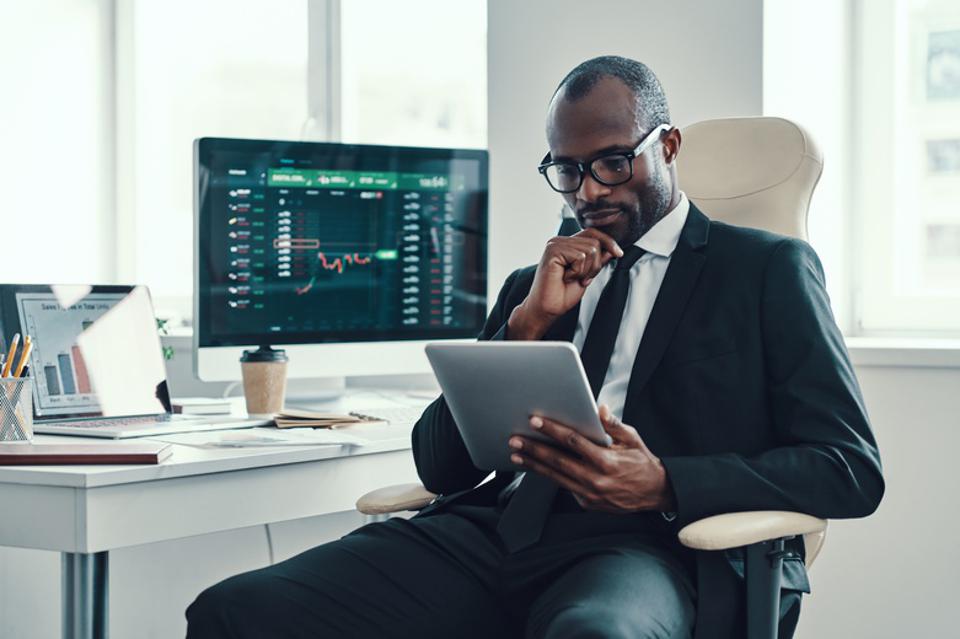 Over the last several months, corporate action to advance racial equity has become an expectation among consumers, employees and other key stakeholders. As corporations work to meet this expectation, there is an opportunity for entire industries to rethink their approach to talent and be first movers in a new era of corporate responsibility. One industry in particular – private equity and other equity investors – has a unique opportunity to take a leading role in the movement.
Private equity and other types of investors may not be known historically for a focus on social impact. But with value creation as equity investors' central purpose, there is a unique opportunity to redefine value in a way that centers equity and inclusion. As BCG noted earlier this year, this kind of shift in an industry that represents 5% of America's GDP and employs 9 million Americans could go a long way toward establishing inclusive employment as a norm. What is more, equity investors hold a unique position of influence over portfolio companies and can quickly scale practice changes across dozens or even hundreds of companies. As equity investors increasingly build services to support and advise portfolio companies, we would advocate they explicitly prioritize inclusion and equity through employment as a core focus area.
In the past six months, we have seen exciting movement from equity investors in this direction. In our work to help companies operationalize inclusion, we've observed three emerging patterns in the industry that are particularly compelling given their practical focus on action, internal company practices, and reporting progress:
1.     A Commitment to Building Diverse Talent Pipelines: In October, Blackstone announced the launch of Career Pathways, a pilot program to create broader career opportunities and economic mobility for people from under-resourced communities. This initiative launched with three companies in the United States and Europe – Alight, BME and Great Wolf Resorts – and will scale globally. Since launching, three more companies – Service King, ServPro and TaskUs – have quickly joined the initiative. It supports these portfolio companies in the hiring, engaging, and retaining of diverse candidates by directly connecting them to local programs and non-profits, such as founding partners Year Up and COOP Careers, that serve as sources of diverse talent.
Grads of Life is supporting each portfolio company in examining its opportunity to increase middle skill pathways, implement inclusive practices based on their Opportunity Employment framework, and build sustainable relationships with nontraditional talent providers.
What's powerful here is how the ecosystem of the firm allows for greater speed and scale. Rather than dispersed, one-off shifts in hiring and advancement practices, companies can test new practices and programs together, creating a framework to scale quickly. Further, Blackstone has an expansive footprint with its operating companies employing 500,000 globally, giving the initiative an outsized impact. This systems approach will move beyond just hiring to prove ongoing economic advancement.
As Blackstone lead Marcus Felder says: "This isn't just about getting somebody a job; it's about supporting their development and providing opportunities for coaching and training so they can have long careers."
2.     Aligning Leadership around Equity-Centered Talent Strategies: Other firms are taking an approach that focuses on leadership. Clayton, Dubilier & Rice has hired diversity-expert executive consultants for its portfolio CEOs to facilitate alignment sessions amongst the leadership teams. These consultants support the creation of individualized DEI plans that are fully integrated into overall talent (and value creation) agendas and include individualized scorecards that leverage a shared framework of equity practices. The focus on leadership alignment and reporting is astute; it allows for customized support and planning depending on where each executive and/or company is in their learning journey.
Expanding the cultural competency and DEI knowledge of portfolio company CEOs is ultimately an investment into the culture of each company and has the potential to generate long-term value for employees, portfolio companies and the firm. While CD&R will continue to build on this initiative, including specific investigation with Grads of Life on degree inflation and practice change, investing in the leadership first ensures that this is an initiative that becomes deeply embedded in a company's DNA.
Orla Beggs, Head of Talent, says of the initiative: "We believe that for DEI efforts to be sustained over the long term, they must be CEO- led and integrated into a Company's overall talent strategy which itself should lead to real business outcomes. We also appreciate that while diversity means different things across our portfolio, there are a common set of practices which have been proven to drive real change. We place tremendous value on mission-aligned talent partners who can support our portfolio company on their individual journeys."
3.     Leadership Cohort Education: Finally, some industry leaders are thinking about leadership development at the cohort level. PSG, a leading growth equity firm partnering with lower middle-market software and technology-enabled service companies, designed and facilitated a cohort learning experience in partnership with Grads of Life's racial equity experts for its employees as well as leaders from its portfolio companies. It focused on the following topics: Understanding the Opportunity Divide; Models of Opportunity Creation; and Action Planning.
This three-part arc ensured that company leaders had grounding in the opportunity divide, its drivers like systemic racism, and successful models as they created their own tailored action plans. The cohort approach offers a unique opportunity for PSG to create meaningful change for the greater good and encourage CEOs to come together into a community to enhance learning and accelerate behavior change.
Like CD&R, PSG is passionate about investing in people, both within the firm and across its portfolio, and is committed to advancing social justice through action-oriented business planning.
Clint Marchese, Vice President, Portfolio Operations at PSG, said: "At PSG, we're deeply committed to advancing social justice and, as a growth equity investor with over 60 portfolio companies across the U.S. and Europe, we have a tremendous opportunity to drive real change throughout our network of over 11,000 portfolio company employees. We're proud to support the PSG community with tools and resources to overcome unconscious biases and change the systemic issues ingrained in our society and culture."
Critically, all three approaches invest in firm-level resources, working with C-Suite leadership, and developing a systemic look at employment practices and talent acquisition. They each also recognize this is a first step in a larger work, and are already investing in expansion plans to more fully serve their portfolio companies. If more equity firms incorporate these strategies into how they operate, and recognize the real value generated by inclusive employment, the industry can become a leader and powerful force for positive social change.
This blog post originally appeared on Grads of Life BrandVoice on Forbes here.