As the national nonprofit's newest Partner, former Booz Allen Hamilton leader Ebony D. Thomas will accelerate Grads of Life's efforts to help employers adopt skills-first talent strategies.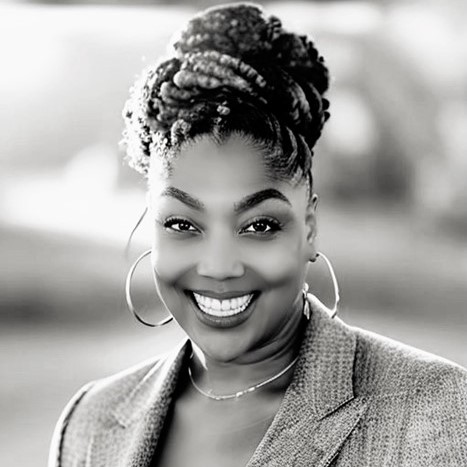 BOSTON, Aug. 8, 2023 /PRNewswire/ — Grads of Life, a national initiative that helps leading employers to widen their talent pool and improve workforce equity through skills-first employment practices, today announced the appointment of Ebony D. Thomas as Partner of Strategic Growth and Operations. In her new role, Thomas will spearhead the organization's efforts to build processes and infrastructures to enhance Grads of Life's operational excellence and advisory practices.
"I am ecstatic about joining Grads of Life and leveraging my consulting and organizational transformation background to help us think strategically about our next phase of growth and how we will ultimately close the Opportunity Divide," said Thomas. "Societal inequities and barriers in hiring have historically stifled broad access to upwardly mobile career paths. At the same time, corporate hiring needs far outpace what traditional, and often exclusionary, talent practices can deliver. By broadening our reach and helping more employers embrace a skills-first approach, we can unlock the true potential of individuals and enable a future in which corporations and the deep bench of wonderful talent in our country can thrive."
Thomas joins Grads of Life with over a decade of expertise in developing business solutions and leading strategic organizational transformation. In addition to her client-facing experience and expertise, she has a special, long-standing commitment to improving firm-wide DEI efforts. She most recently served as a Senior Associate at Booz Allen Hamilton, where she specialized in change management, organizational design, and business development for an array of clients including the Department of Defense, the National Institutes of Health, and the U.S. Department of Veterans Affairs. Thomas also has experience in the financial sector, having worked for both Goldman Sachs and Fannie Mae prior to obtaining her MBA with a concentration in Finance and Investment Management. A sought-after expert on Employee and Business Resource Groups (ERGs, BRGs), she recently received Consulting Magazine's 2023 Global Leader Award for Excellence in DEI Programming.
"We are delighted to welcome Ebony to the Grads of Life team," said Elyse Rosenblum, Founder and Managing Director of Grads of Life. "Ebony is a true servant leader, and she brings deep expertise in developing agile teams, elevating strategic planning efforts, and advancing business solutions that deepen client relationships and drive organizational excellence. With Ebony's strategic mindset and extensive consulting experience leading change management efforts, we are confident that she will enhance our capacity to help employers adopt and implement skills-first talent practices, scale the skills-first movement, and create a more equitable and inclusive economy."
Founded in 2014, Grads of Life is one of the original architects of the skills-first movement, and now helps influential employers across the country to change their hiring practices and expand access to economic opportunity and mobility. The organization's Impact Measurement Framework, released earlier this year with support from Walmart, brought together a group of leading employers including IBM, Target, Accenture, and American Express to develop specific metrics for companies to evaluate the impact of their skills-first practices on their employees, their business, and society as a whole.
About Grads of Life
Grads of Life (GOL), an initiative of Year Up, works with leading employers to create skills-first talent strategies that deliver both business benefits and social impact, and provides employers with the insights, tools and partnerships to address talent needs while advancing racial and economic justice. For more information, visit www.gradsoflife.org or find us on LinkedIn and Twitter.
Contact:
Amy Stillman
EMAIL: astillman@gradsoflife.org