Building an Equitable Remote Work Strategy: Lessons from 2020
Between COVID-19 and a national reckoning around racial justice, the last year has sparked dramatic changes in the labor market, especially for the most vulnerable workers. Grads of Life, in partnership with Year Up, surveyed over 500 young, diverse workers to determine how those employees most affected by the events of the last year really felt about their employers' responses, and how employers can best support diverse talent to remain resilient and competitive going forward. Explore our report to learn more.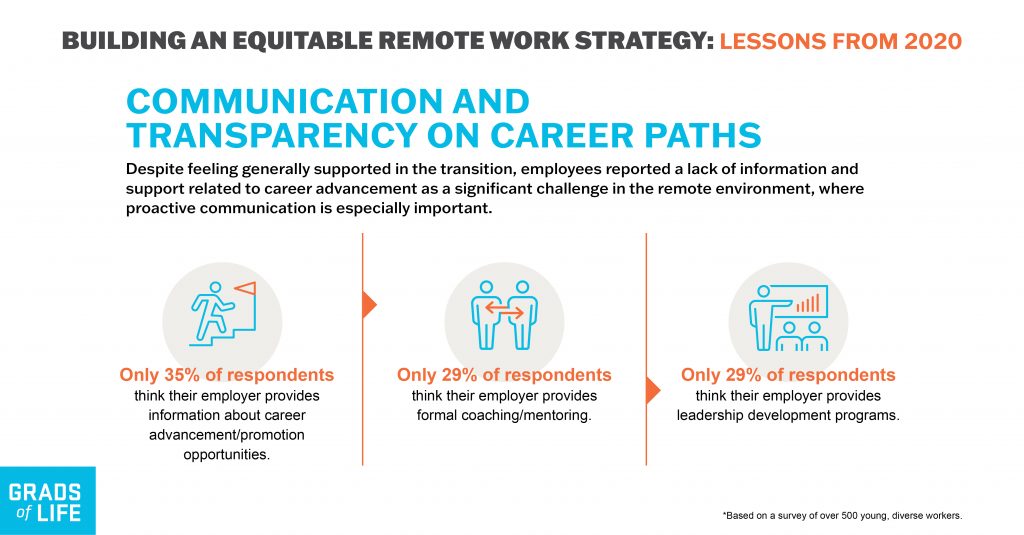 Read our report to learn how diverse workers are navigating remote work and what actions employers can take to best support Opportunity Youth and remain competitive in the labor market.