Raising wages not only has a positive impact on employees, but also results in positive impacts on a business's bottom line.
Authors:
Lara Bach | Director, Advisory Services | LinkedIn
Erica Seidman | Associate Director, Design & Operations | LinkedIn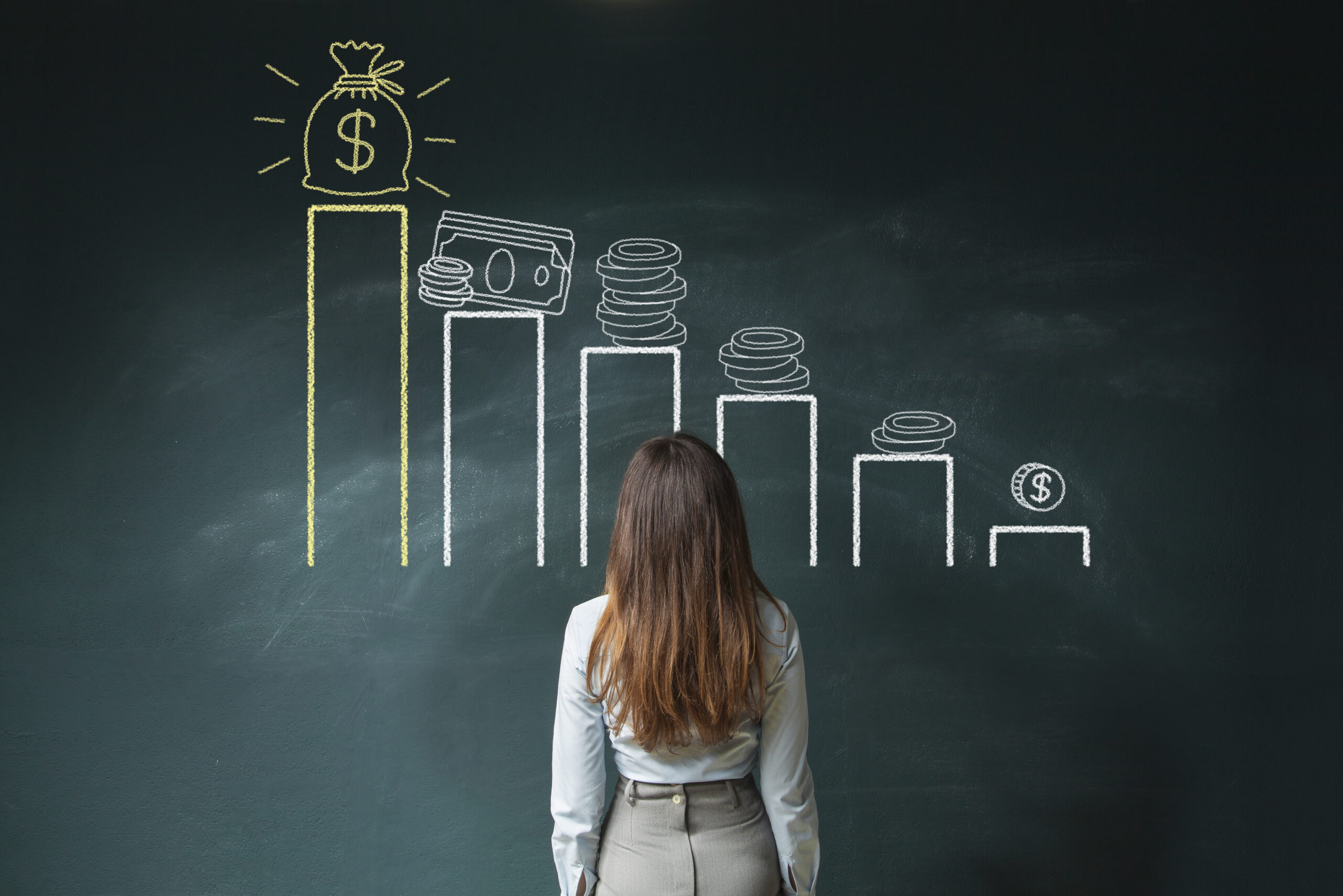 In the last few years, skills-first talent strategies have emerged as an effective way to hire and retain diverse talent. Things like removing degree requirements and looking at necessary skills, rather than educational experience, have all been shown to vastly expand talent pools and diversify workforces. However, if employees are not being paid a living wage, these effective hiring and retention strategies essentially go out the window. Just switching to skills and removing degree requirements is not enough to move the needle on diversity, equity and inclusion; employers must provide wages that allow employees to cover their families' basic needs. Below we outline both the equity and business imperatives of paying employees a living wage.
What is a living wage?
A living wage is the wage that an individual must earn in order to support themselves and their family. Researchers at MIT developed the living wage and accompanying calculator in 2003 to provide a more accurate depiction of what it costs to cover basic needs and remain self-sufficient in different geographic locations across the country. To shed light on the disparity American workers experience, the most recently available median income for families in 2021 was $91,162. In comparison, the national living wage in 2021 was $24.16 per hour, or $100,498 for a family of two working adults and two children.
Why does it matter?
Unfortunately, too many workers in this country are in jobs that do not pay a living wage. Summer 2023 has even been called "Hot Labor Summer" as workers from entertainment to shipping and delivery to hospitality are demanding better wages.
Families earning low wages are typically forced to work multiple jobs and still may not be able to meet their basic needs like food, child care and housing. This takes a mental and physical toll on millions of individuals and their families.
This is especially true for the Black and Latinx workers in frontline roles, who have been systemically excluded from the types of roles that pay a living wage. According to research done by McKinsey, 43% of Black workers earn less than $30,000 per year, compared with 29% of the rest of the private sector.
Employers have the power to shift these dynamics and create economic equity through employment.
Through raising existing wages and expanding access to jobs that pay a living wage, employers can play a large role in improving the livelihoods of their employees and the communities they benefit from.
Why is paying a living wage important from a business lens?
Not only does paying a living wage have a positive impact for employees and their families, but it also has business benefits. While consistently paying living wages is not yet a widely implemented practice across the United States, companies who have increased minimum wages see measurable increases in retention and employee satisfaction, as well as reduced costs in searching for, hiring, onboarding and training employees.
For example, Bank of America has established itself as a national leader through its public commitments to increase minimum wages from $15 per hour in 2017 to $25 per hour by 2025. Last year, the bank further committed to increase wages for all employees earning less than $100,000 by offering up to a 7% increase based on tenure at the company. The decision was rooted in a commitment to being a great place to work, which Bank of America Chief Human Resources Officer Sheri B. Bronstein explained, "means investing in the people who serve our clients…. That includes providing strong pay and competitive benefits to help them and their families, so that we continue to attract and retain the best talent." As a result of investing in retention efforts and its employees, Bank of America earned an 89% employee satisfaction rating.
Costco CEO W. Craig Jelinek has also made strong and consistent commitments to increase employee wages. Between 2018 and 2021, Costco increased its minimum wage from $15 to $17 per hour where workers were additionally eligible for bonuses and 82% received health insurance coverage.
During a Senate budget hearing, Jelinek testified, "I want to note this isn't altruism…it makes sense for our business and constitutes a significant competitive advantage for us. It helps us in the long run by minimizing turnover and maximizing employee productivity." The results speak for themselves: Costco's turnover is one of the lowest in the retail industry at 17%, compared to the industry average of 60%. In 2021, the average tenure of a Costco employee was nine years.
With the average cost to replace employees being estimated at 1.5 to 2.5 times an employee's annual salary, increased retention can result in company savings in the magnitude of hundreds of thousands, if not millions, for large employers.
What wages reveal about companies' commitment to equity and inclusion
Grads of Life stands by an insight shared in a report we co-authored with Bain: "Offering a living wage and benefits is the clearest way employers can indicate that they value their employees. Without this integral step, companies may undermine their other DEI practices."
As we continue to experience rapid inflation and rising costs of living, it's more important than ever for employers to regularly evaluate their wages to ensure they're meeting the living wage threshold. This is critical both for the economic stability, justice and dignity of employees and the sustainability of companies.